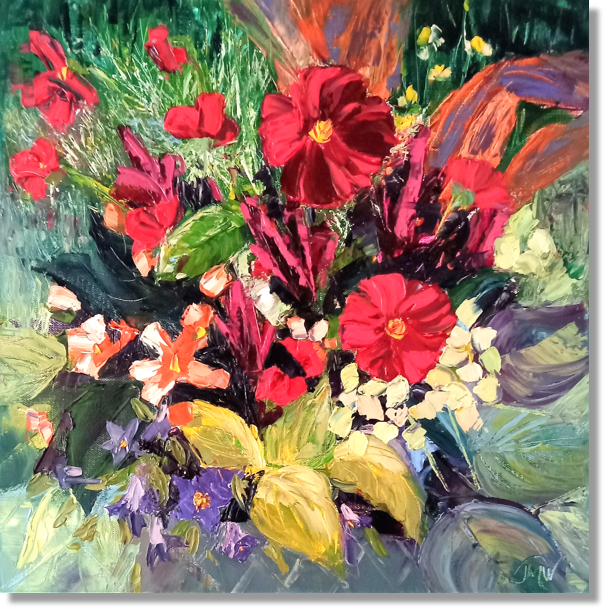 Exhibitions
West Acre gallery – April 2021
My first solo exhibition at West acre gallery was a great experience with positive feedback and a few sales. The weather was glorious and it was great to see many friendly faces and some new.
Monday was very quiet being the first day of relaxing the rules of Covid lockdown restrictions and so was Saturday being Prince Philips, the Duke of Edinburghs funeral.
Castle Acre Church Art Exhibition – July 2021
A fabulous exhibition of 24 artists who took part which ran with an open garden event to raise funds for the church. I sold 3 of 4 painting and potted bouquet opposite being one and made many new artist friend and contacts.
WNNA summer exhibition 21st -29th Aug 2021
I will be taking part in this exhibition held at St Nicholas Chapel, King Lynn.
Barton Bendish Arts – 18 – 19th Sept 2021
I will be exhibiting and have an on going demonstration of a pastel painting.
West Acre gallery 9 – 19th Sept 2021
Norfolk Open Studios taster exhibition with many local artist taking part. Closed Mondays.
Norfolk Open Studios 25 Sept – 10th Oct 2021
I will be opening my studio for the above period – Friday – Monday where you can drop in anytime Tuesday – Thursday – with appointments I'll be working and available for help / questions and my new teaching program will be available for booking classes.